Keyword research is the first thing in my blogging checklist. The reason is I want my content to be ranked for the right keywords. I have been using kwfinder for a while and I thought I should write a review of the tool.  I use kwfinder for doing keyword research for my tech blogs and few other affiliate sites. In this post, I will explain why I use it over Google keyword planner.
A little About Google Keyword Planner
Google keyword planner is a free keyword research tool by Google. Using which you can find the best keywords that would work for your blog post or your marketing content. You need to do some level of reading to use Google keyword planner in an efficient way. Many bloggers and internet marketers use this free tool for finding good keywords for their content.
How Keyword Research Tools Use Google Keyword Planner
If you take a look at the third party keyword research tools like kwfinder, long tail pro, and SEMrush, they make use of the Google keyword planner API's to return the related keywords for your search query. So basically for keyword research, these tool developers have created a wrapper with good looking, easy to use user interface which populates more meaningful data.
Kwfinder Review Based On My Experience
In this post, I am going to review kwfinder which will give you some insights and you can match it with your use cases to find if it is a useful tool for you or not.
Access Kwfinder: Free Kwfinder Account
Keyword Research
Basically, the results returned by the kwfinder and free Google keyword planner are the same. I have done a simple test to understand this. I did a keyword research for the term "cloud hosting" and the results I got from keyword planner and kwfinder are the same. However, kwfinder displays information in a consumable way with its great interface. In the following two screenshots, I have shown its primary differences.
Google Keyword Planner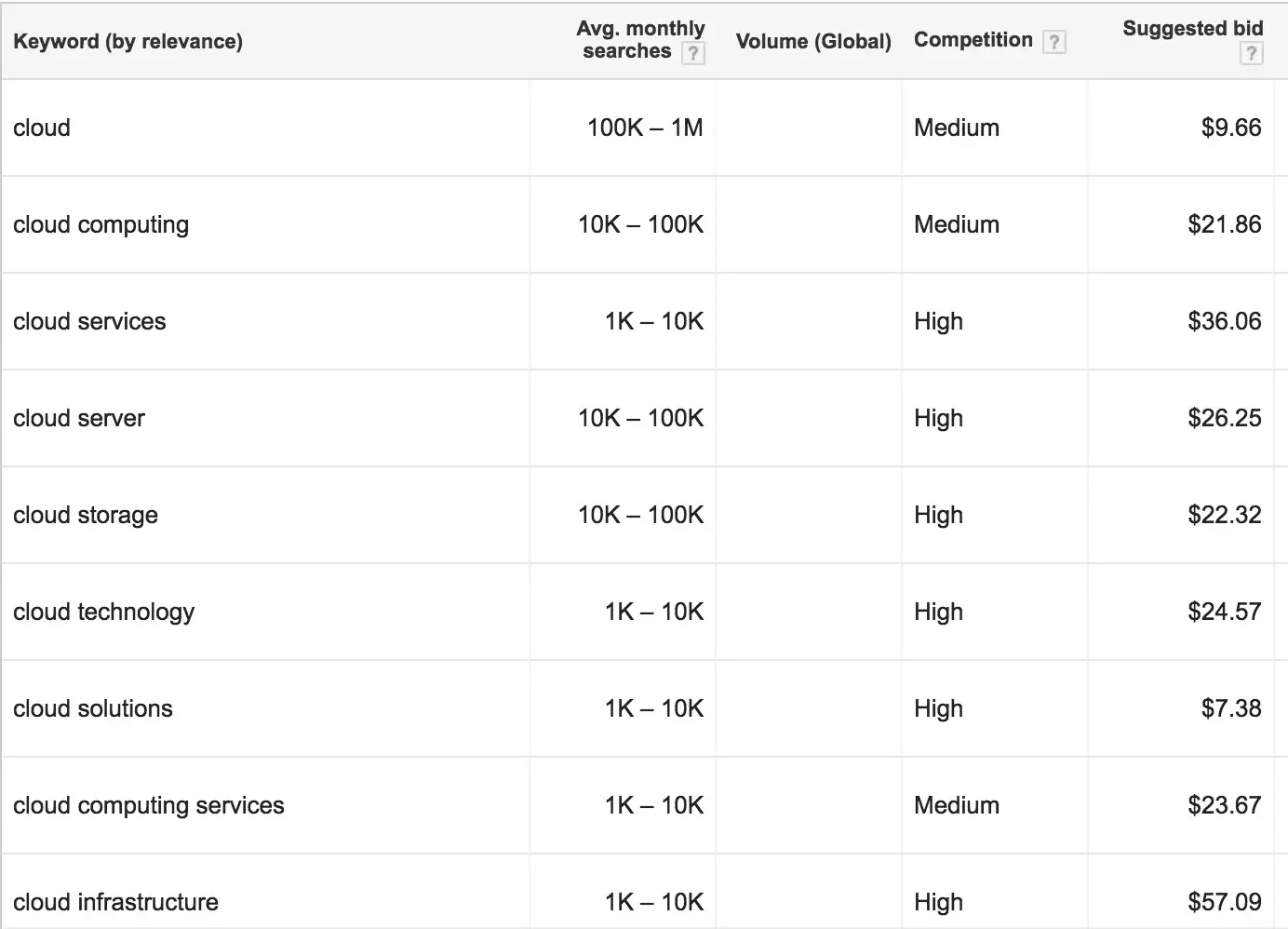 In the above screenshot, you can see that keyword planner displays the output in accordance with ad words advertising. It gives the range of monthly searches for a particular keyword and the suggested bid price for advertisement.
Kwfinder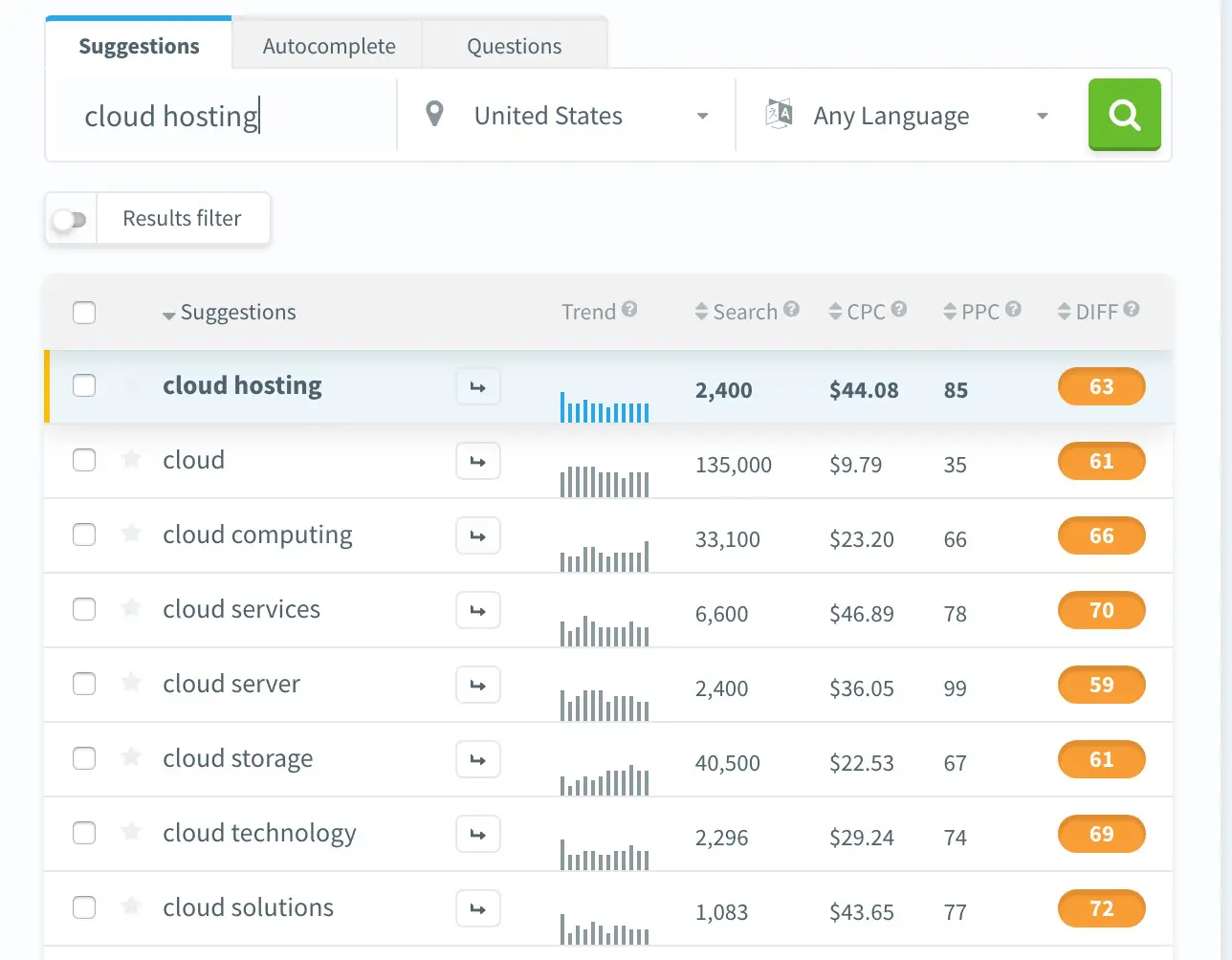 The kwfinder search interface is very intuitive than Google keyword planner and as you can see, it gives you the exact search volume and search trend. Also, the PPC column shows the difficulty for PPC campaigns. The difficulty scale range if from 0 to 100. For example, 85 means, heavy competition and 35 means you can give it a try.
The dashboard also contains the auto-complete tab which gives you the Google autocomplete results. Which is pretty cool and a useful feature.
SEO Difficulty
Both Google keyword planner and kwfinder show the SEO difficulty.
Google Keyword Planner

In the first screenshot, there is a column which shows the competition. That is the SEO difficulty. The keyword planner shows the generic difficulty level as low, medium and high.
Kwfinder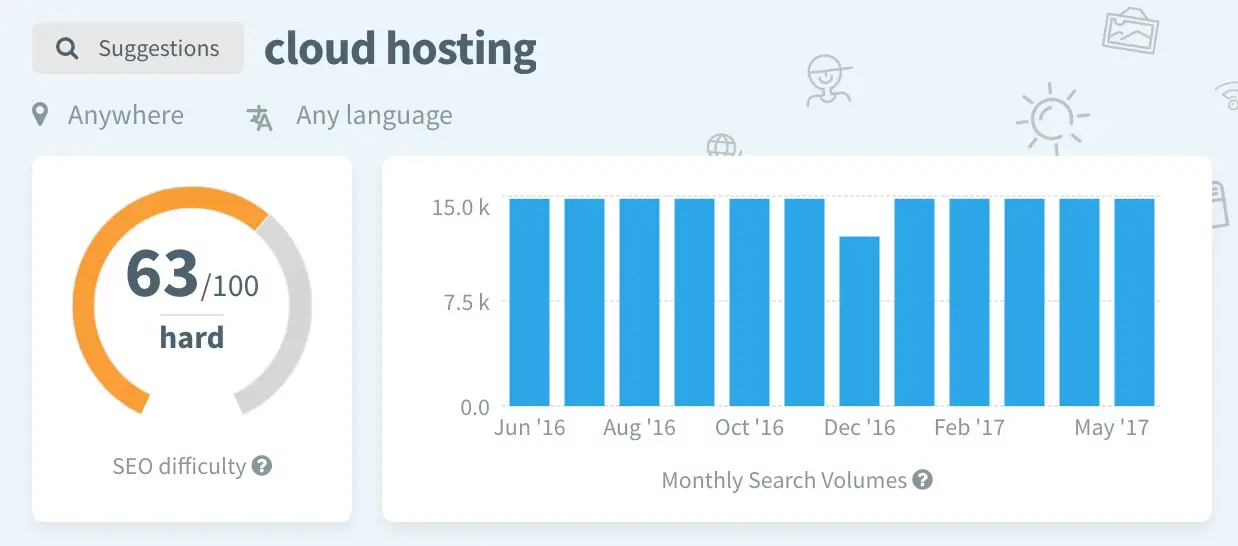 The SEO difficulty is one of the best features I like about KWfinder. Unlike keyword planner, it calculates the difficulty using an algorithm and shows it in numbers (0 – 100). As the number increases the difficulty increases.
Google SERP (Search Engine Results Page)
SERP is the google search result for a particular keyword.
Google Keyword Planner
Google keyword does not have any functionality to list the search results. However, you can do a normal google search for a particular keyword. Let's look at the results that we get.
Here is the search result for the keyword "cloud hosting"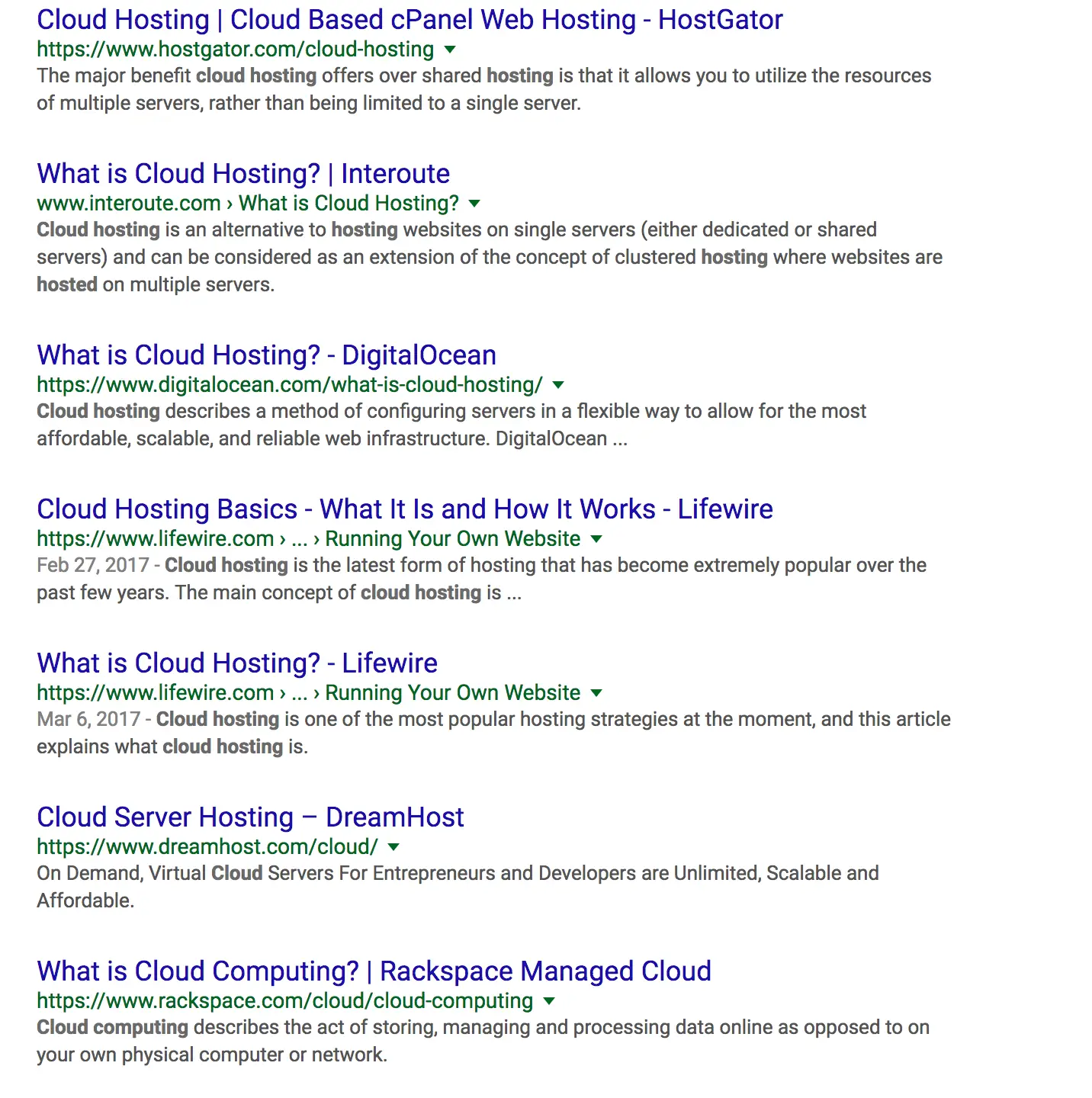 Kwfinder
Now let's look at what kwfinder has to offer for SERP.
Here is the SERP result for keyword "cloud hosting" in kwfinder.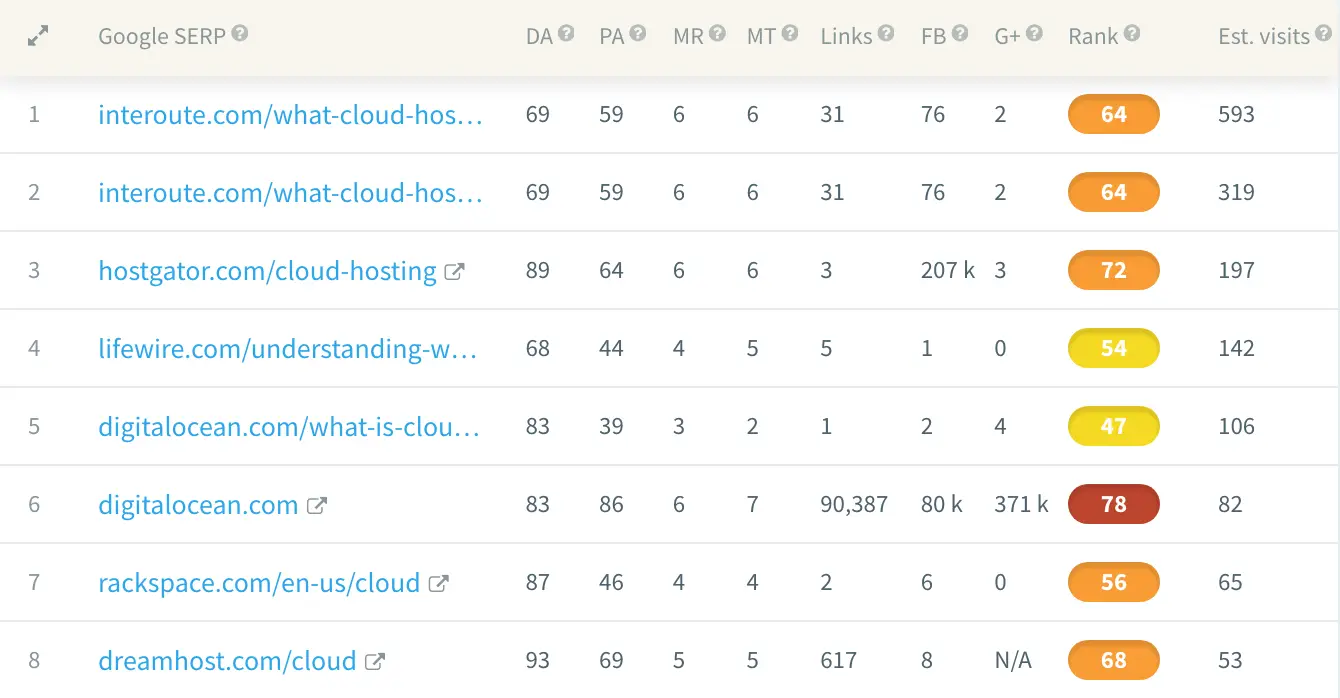 As you can see, the Google search results and the kwfinder results are the same.
However, kwfinder has more to offer than just SERP. If you look at the above screenshot, it shows more details such as domain authority, Page authority, Links, SEO difficulty and Estimated visits to that URL for the specific keyword.
Those details are very important when you optimize your article. Sometimes you might write a great piece of content and it might not rank well in google. If you consider all the parameters explained above, the chances are high and you will know for which keyword you should complete and which you should avoid.
Why I Use Keyword Planner
As you can see, most of the functionalities provided by kwfinder can be found in different free tools like keyword planner, google search etc. However, kwfinder gives a consolidated view of everything you need in one page with a great user interface.
Moreover, the SEO Difficulty, Page authority and other SERP based results add great value for the tool. Here is the consolidated view of the search keyword "cloud hosting"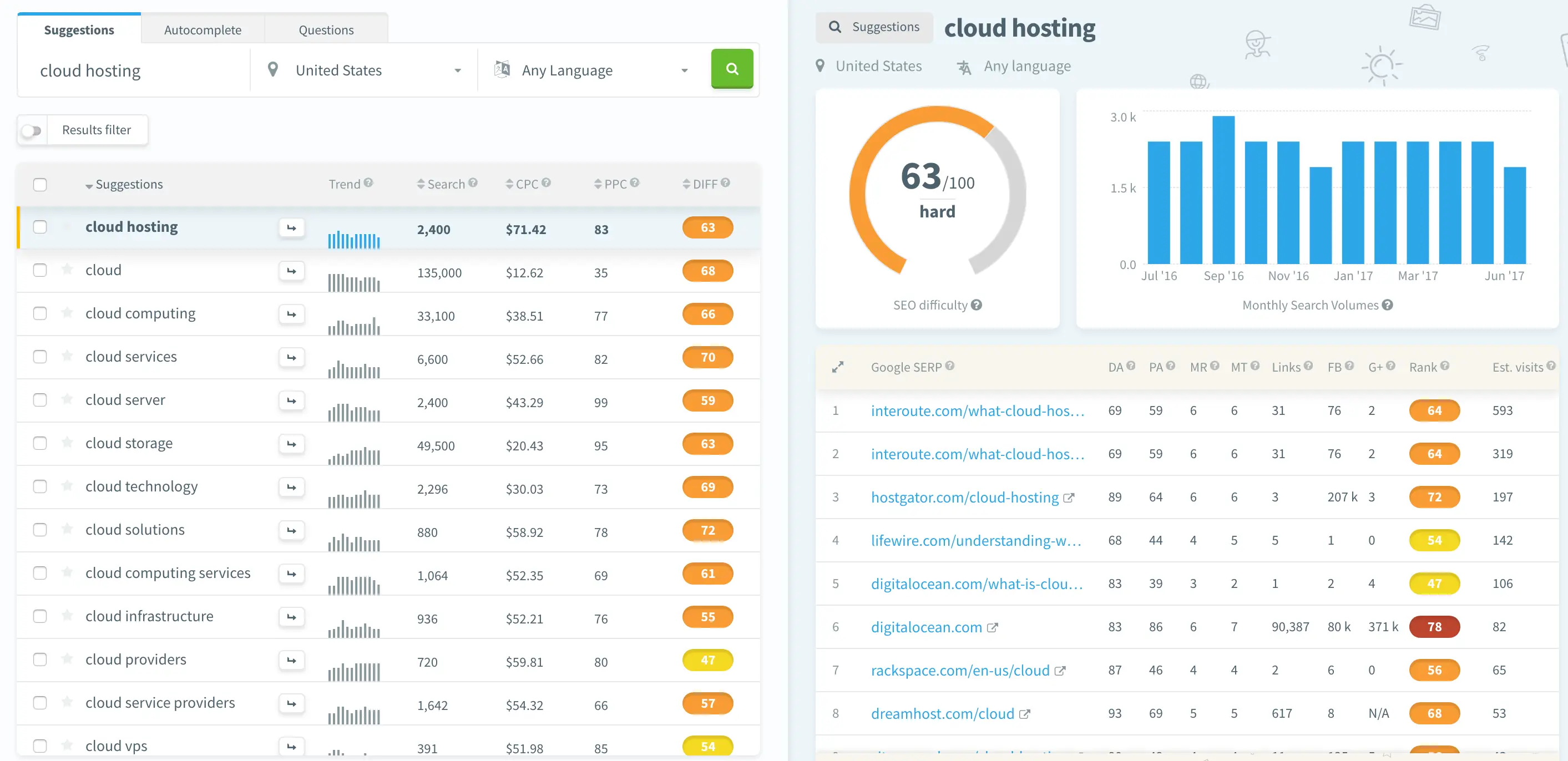 As you can see, this tool makes the keyword reach very easy and you get all the information you need at one place. Basically, it suffices all my keyword search needs and it has decent pricing when compared to other tools which are kind of expensive for new or part-time bloggers.
Kwfinder Pricing
Out of all tools out there, I found kwfinder to be cheapest with great functionalities. If you like the tool you can start with one-month subscription and if you really like it, you can purchase the yearly subscription if you think it really adds value for your blogging needs. Ther is a free plan as well. It allows only three searches per day.
Here is the pricing model for kwfinder.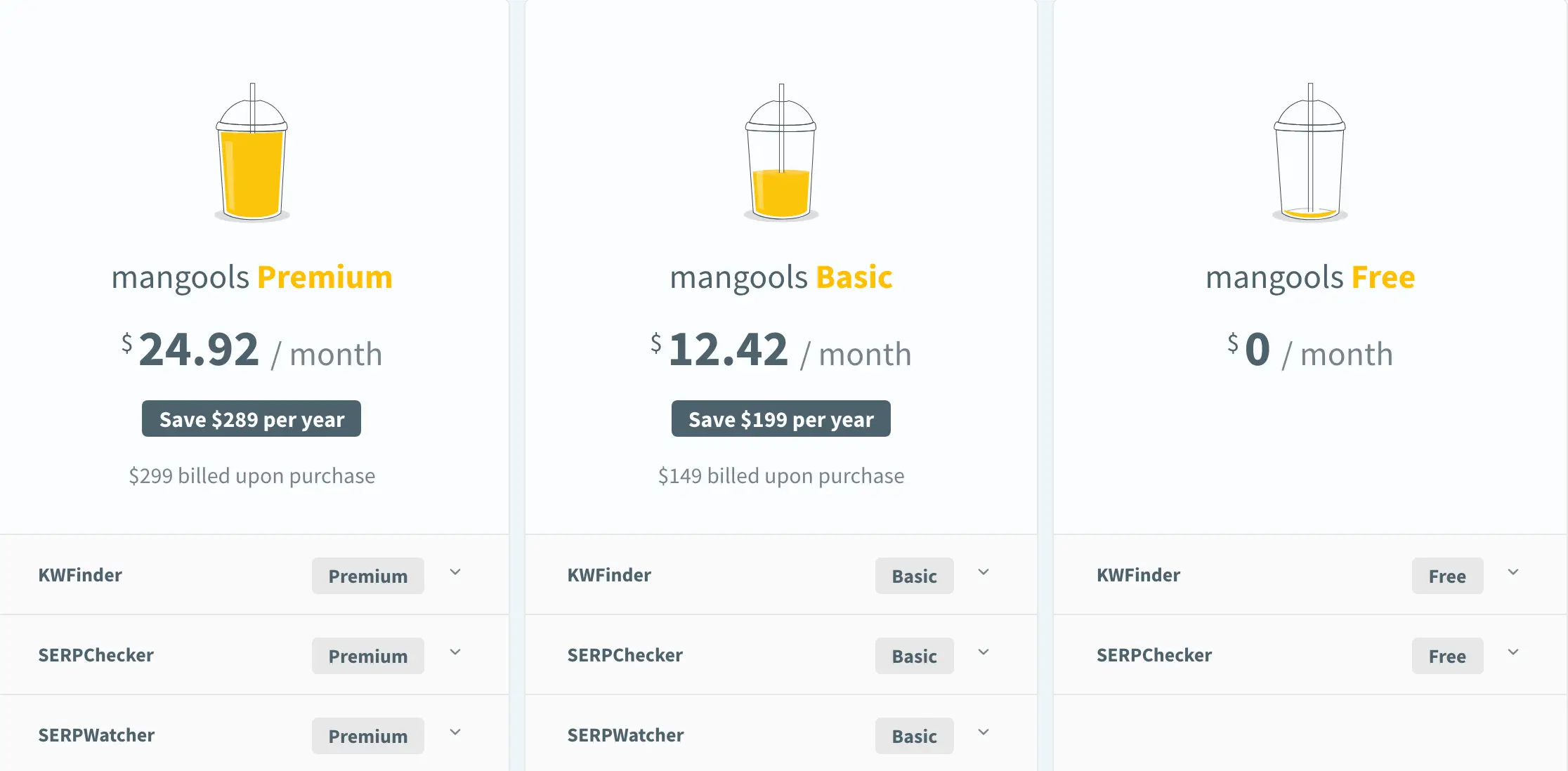 Conclusion
I have tried to explain all the functionalities and alternatives of kwfinder. I am not saying that kwfinder is the out of the box tool for keyword research but for the price you pay it has more to offer you. As a blogger or a budding digital marketer, you will love this tool because it saves a lot of time in the keyword research process.
Let me know your thoughts on other tools as well if you have used any.