Often we need to show or demonstrate others, what we are up to on our computers and screen recording is one way to do that. But there is a wide spectrum of feature-filled tools or professional screencasting software that can help you to get on this job with much more ease and efficiency.
Top Screen Recording Softwares
All the 3 tools used in this post was personally tried me.
Here are some of the best screencasting software from which you choose the perfect one:
Now, let's look at the features of each tool.
ScreenFlow
✔ High-quality screen recording
✔ Easy to use user interface
✔ Ideal for software demos, online courses, Training & presentations
✔ Get Unlimited Free Trial
If you are using the Mac OS then I will personally recommend you use ScreenFlow. it is one of the bests that you can avail of Apple's operating system. ScreenFlow is highly attractive and it has a skin that will remind you of the iMovie store of Apple. The software hones a good looking gray matte finish with colored highlights which increase its aesthetic value. But it is not just about the looks for ScreenFlow; the features that it provides are pretty attractive too.
Once you have installed the software from the Apple app store, it will enable you to record HD videos in 2880×1800 resolutions as well as in full screen in H.264, Apple ProRes, and MPEG formats. You will also be able to add any video footage or audio recordings along with it without any effort.
The editing features that the software provides are truly extensive and something that the others sorely lack in. ScreenFlow allows the users to add texts, music, and pictures as well as endless transitions, filters, mouse callouts and much more. You will also be able to use the Chroma key tool embedded in the software to edit the backgrounds of the recorded videos.
With ScreenFlow, you can easily upload videos to sites like YouTube and you will even be able to separate the audios from the videos of the original recordings. You can get this extraordinary software at just $100 from your Apple app store. I will admit that it is little expensive but there is no software that offers you so much as ScreenFlow does, therefore, it is worth the price.
Here are a few pros and cons of this excellent screencasting software listed for you to take a glance at:
Pros
Highly advanced editing features.
Closed captioning of the video.
Videos can be exported for being published in a multitude of different formats.
No time limit for using the free version.
Cons
The videos that are created in the free versions have watermarks in it.
Payment is required for upgrading.
Camtasia: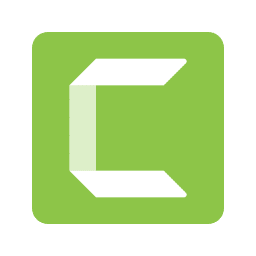 ✔ Record screen and webcam
✔ Video annotations, effects & add quizzes
✔ Ideal for software demos, online courses, Training & presentations
✔ Try Camtasia For Free
Camtasia is one of the best screencasting or screen recording software that supports both Mac OS & Windows OS. With the help of Camtasia, you will be able to create a professional video demonstration of the activities on the screen of your monitor.
Other than recording wonderful videos, Camtasia allows you to import HD quality videos from an external source into your recording. Camtasia is a unique screencasting software that helps the users to create highly interactive videos containing links that are clickable to create a dynamic video content which is perfect for the classroom or office use. You can avail it from the official Techsmith store for $199.
Additional discounts are available if you buy licenses along with it.
Want to know about the pros and cons of this software? Well, we have got it listed right below:
Pros
Can record multiple on a multitude of video or audio tracks.
It provides the famous green screen effect which will make you feel that you are actually inside the video.
Animated items, texts, and callouts can be easily incorporated in the video.
Has Google drive integrated with it.
It contains a free app with which you can record videos on your mobile and can transfer it to Camtasia for editing.
Cons
The demo version of the software can only be used for 30 days.
You will not be able to create commercial videos while using the demo version as it is strictly prohibited.
Snagit: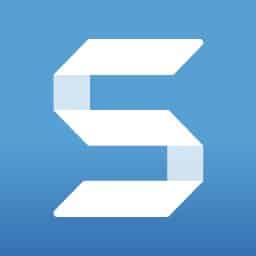 ✔ High-quality screen capture & recording
✔ Create videos with in-built templates, images to graphics features.
✔ Ideal for visual how-to guides, creating videos from images & infinite scrolling captures.
✔ Get Sangit Free for 15 Days
Snagit is a dedicated tool just for screen capture and recording. Unlike Camtasia or ScreenFlow, it is best suited for creating small videos which can be inserted in the blog posts. Snagit is very easy to use and it offers a multitude of different features.
The best thing about Snagit is that it retains all the screenshots that you take in a single tray from which you can easily retrieve the screenshot you need at any time. Moreover, this software provides you with a keyboard shortcut to start recording your video instantly. You can capture the video in full-screen mode or you can draw a box around the part which you want to capture.
The editing features of Snagit are very simple and it allows you to edit only at the beginning, middle or end of the video. You can also pause your video recording to take the screenshots from the frames of the video but if the software does not allow you to insert texts or annotations. You can get Snagit from here.
Here are some pros and cons of Snagit for you to check out:
Pros
Have several useful features for screen capture.
Packed with various tools for video trimming.
You can easily upload videos to various cloud services.
It can capture the drop-down menus and several other things that others fail to do efficiently.
Cons
Expensive.
There is no feature for reversion in the image editor.
It does not have a secure FTP.
Conclusion
Using these top screen recording tools to create excellent video tutorials, demonstrate something to others with much more efficiency, share content and you will also be able to stream live.
There is free screen recording software available that you can use to record your screen. But you won't get the required features for creating professional videos.
Most of the screencasting tools run just perfectly thereby recording whatever audio or video that your system can record to show them on the screen of your monitor.
No matter which operating system you are using; be it Mac OS or Windows there is always a flawless screencasting or recording tool for you to choose.
Moreover, the screencasting tools also come with several additional features that enable you to get HD output, edit your recorded video, or broadcast the video in FLV, MKV, AVI, and several other types of video files.
Best professional screencasting tools are feature-filled to use and they provide you with a multitude of opportunities to create professional video tutorials or demonstrations for your classrooms, workplace, or the followers in the sites like YouTube, Vimeo, etc. Use any of the screencasting or screen recording software listed above and export the broadcasting video to give your viewers a special visual treat.