I am a regular user of online learning portals. Out of which, Treehouse is one of them. I use it to learn HTML, CSS, Javascript, and few other scripting languages.
I would like to share a great TeamTreehouse deal in this post if you want to learn the latest web development technologies through well-structured learning paths and professional instructors.
TeamTreehouse Coupons For 2021
Following are the exclusive offers available for Teamtreehouse subscriptions.
Free Access To Treehouse Courses & Courses Plus
If you are just getting started with the Treehouse platform, you could use the Teamtreehouse free trial program to get access to courses and courses plus subscription.
10% Of First Month Teamtreehouse Subscription
Once your trial access is over and if you plan to subscribe for Teamtreehouse, you could get a 10% Teamtreehouse discount on all the plans.
Teamtreehouse Techdegree Free Access
If you are planning for the Teamtreehouse Techdegree program, you can access all the Techdegree programs for free as part of the free trial program.
What Can You Learn From TeamTreehouse
Treehouse primarily focuses on the following
Web Development
Learning to code
Mobile App Development (iOS and Android)
Starting a business or a freelance career as a developer. (Brand building, SEO, Resume Building, Career Building, etc)
You can check out the available learning tracks –> Treehouse Learning tracks
Also, Treehouse offers a Techdegree program, Techdegree is more career oriented learning. If you are interested in TechDegree, you can signup for a trial account and see if it fits your needs.
Teamtreehouse Review
I have signed up for a Treehouse Pro account. I will walk you through the features Treehouse provides.
Once you sign up for an account, you will get a message to choose the primary goal for signing up for Treehouse. This will help you choose a track based on your interests.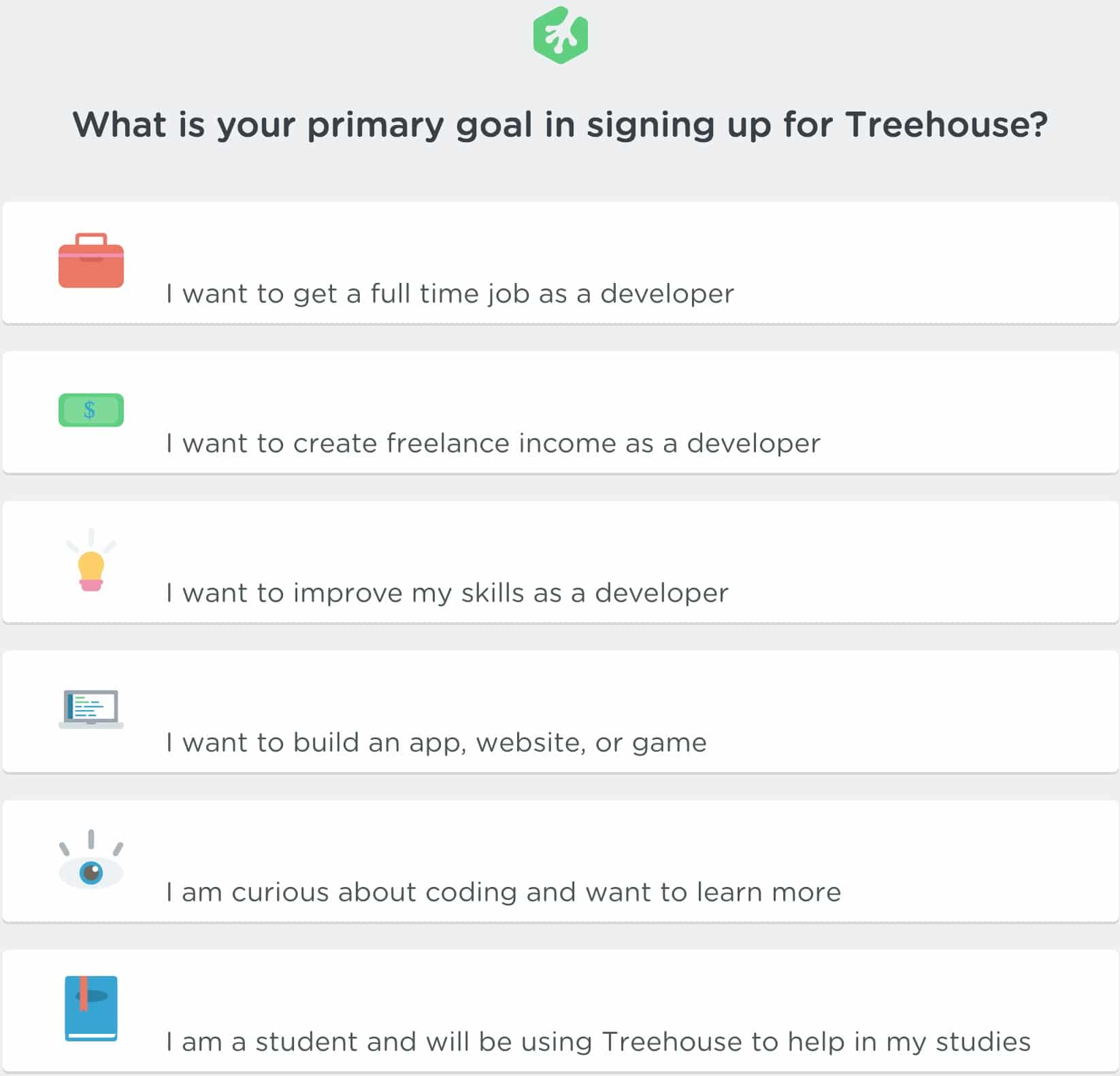 once you choose an option, You will get the following options to choose from.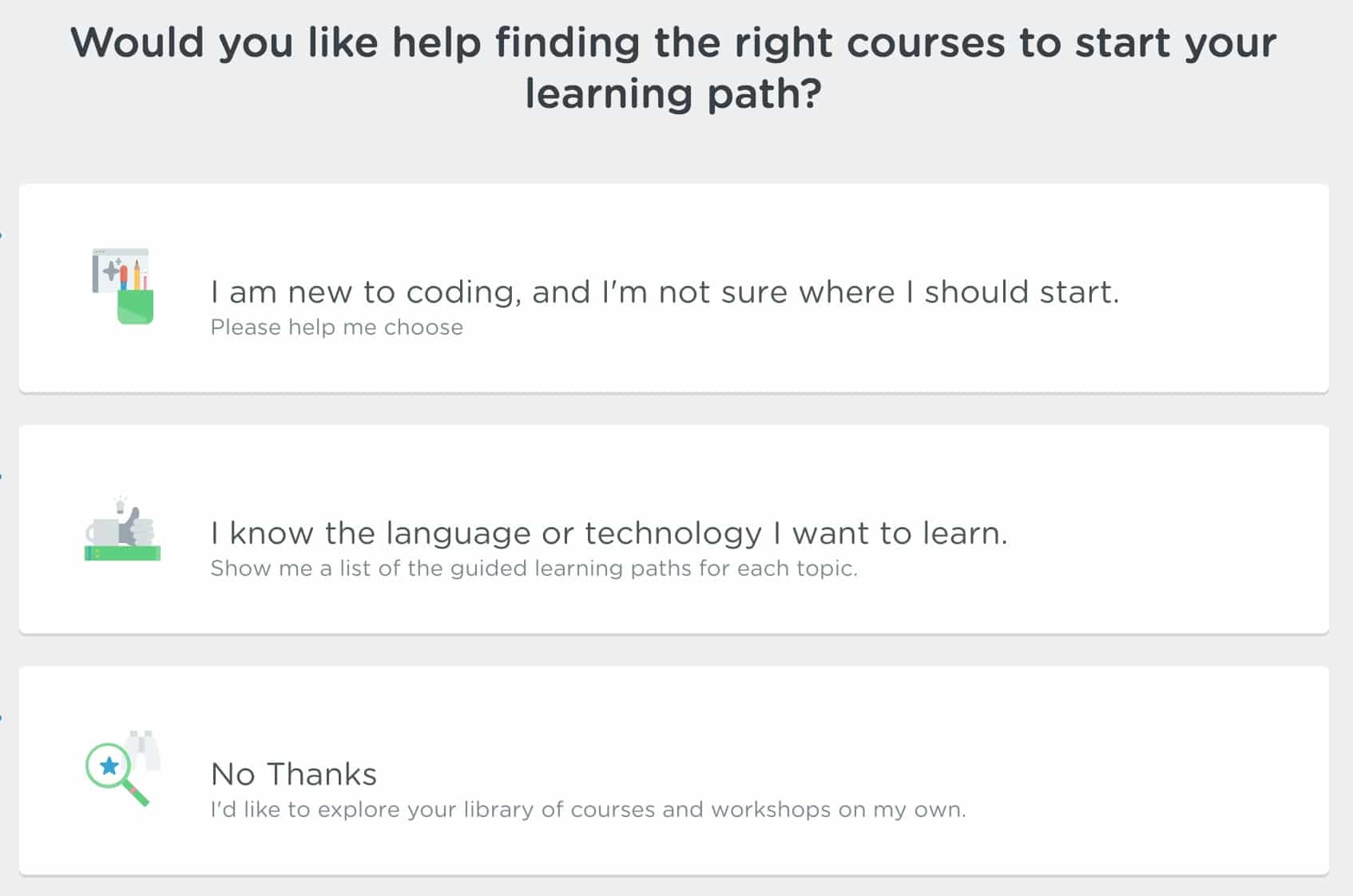 If you are new to coding, you will have to start with the very basics of computers and how the web works. So you don't have to worry if you don't have any computer science background. The digital literacy track will teach you required basics to get started as a developer.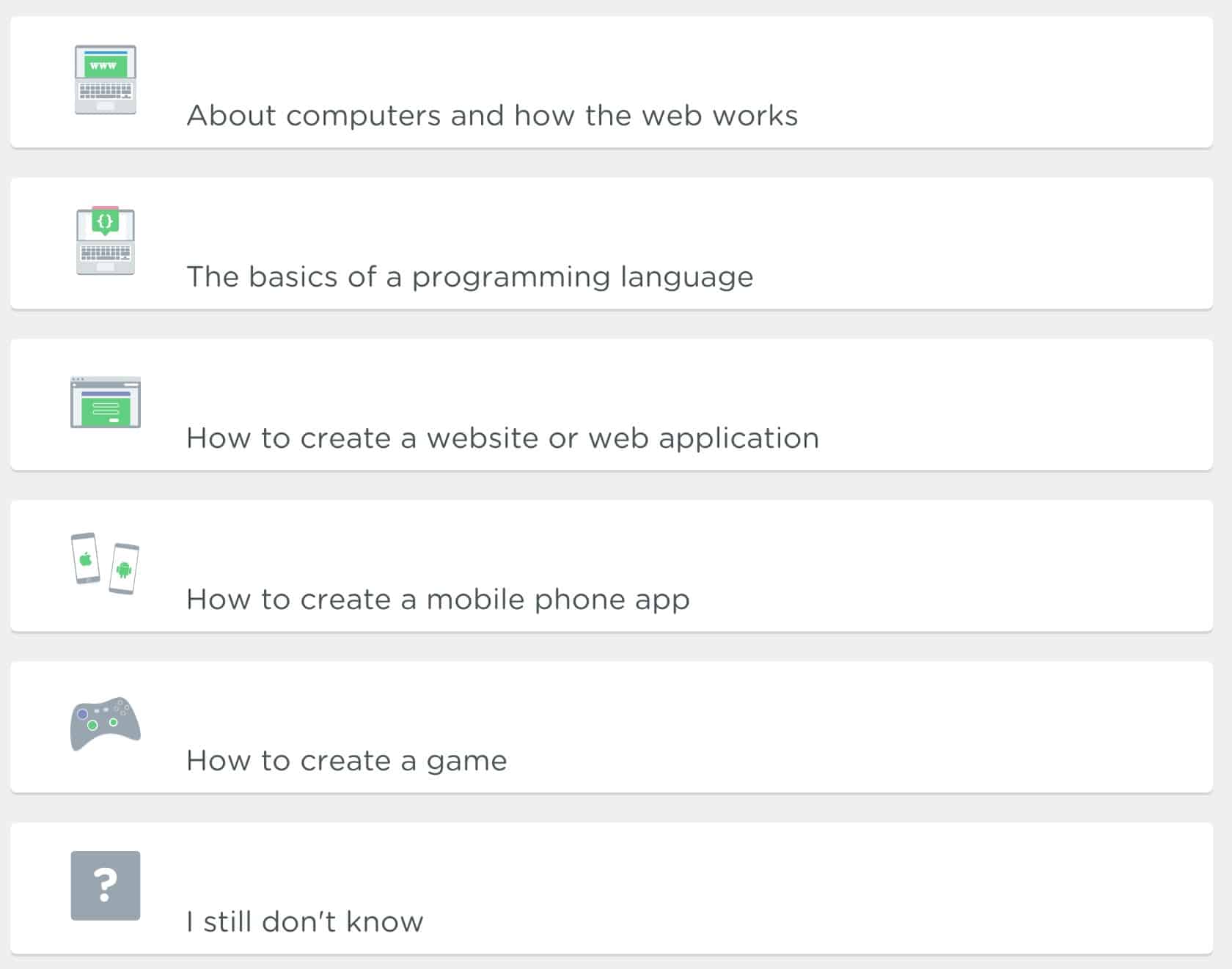 Since I wanted to learn specific languages, I jumped right into course library for selecting the courses I need. Following are the course libraries to choose from.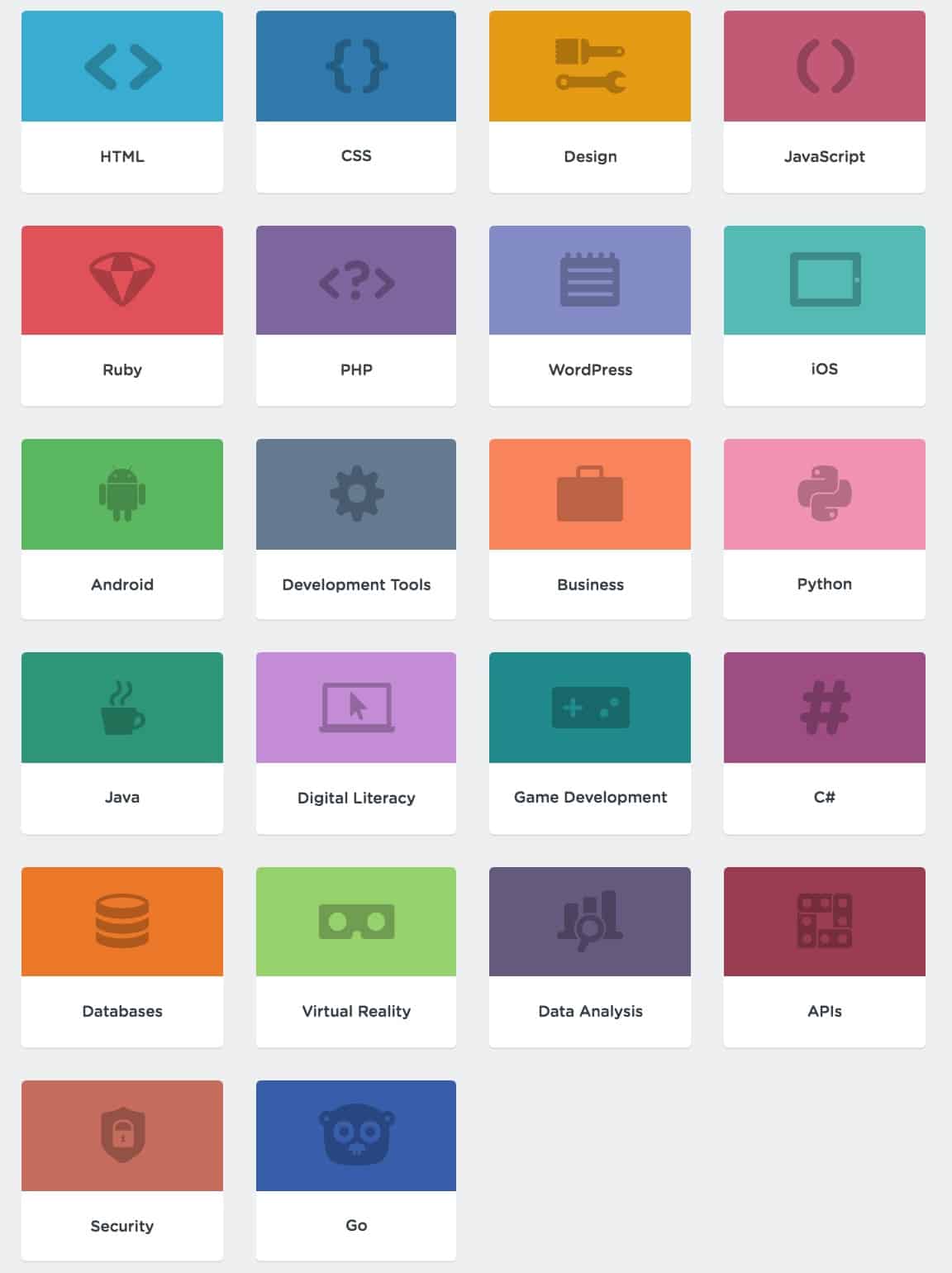 Teamtreehouse User Interface
Treehouse has a great user interface for playing the courses. Every video comes with a video transcript and workspace for running programs. Using workspaces, you can practice coding directly on the browser rather than installing software on your system. Each workspace comes with a file explorer, code editor and a terminal for executing programs. Here is a screenshot of a video window showing a sample workspace.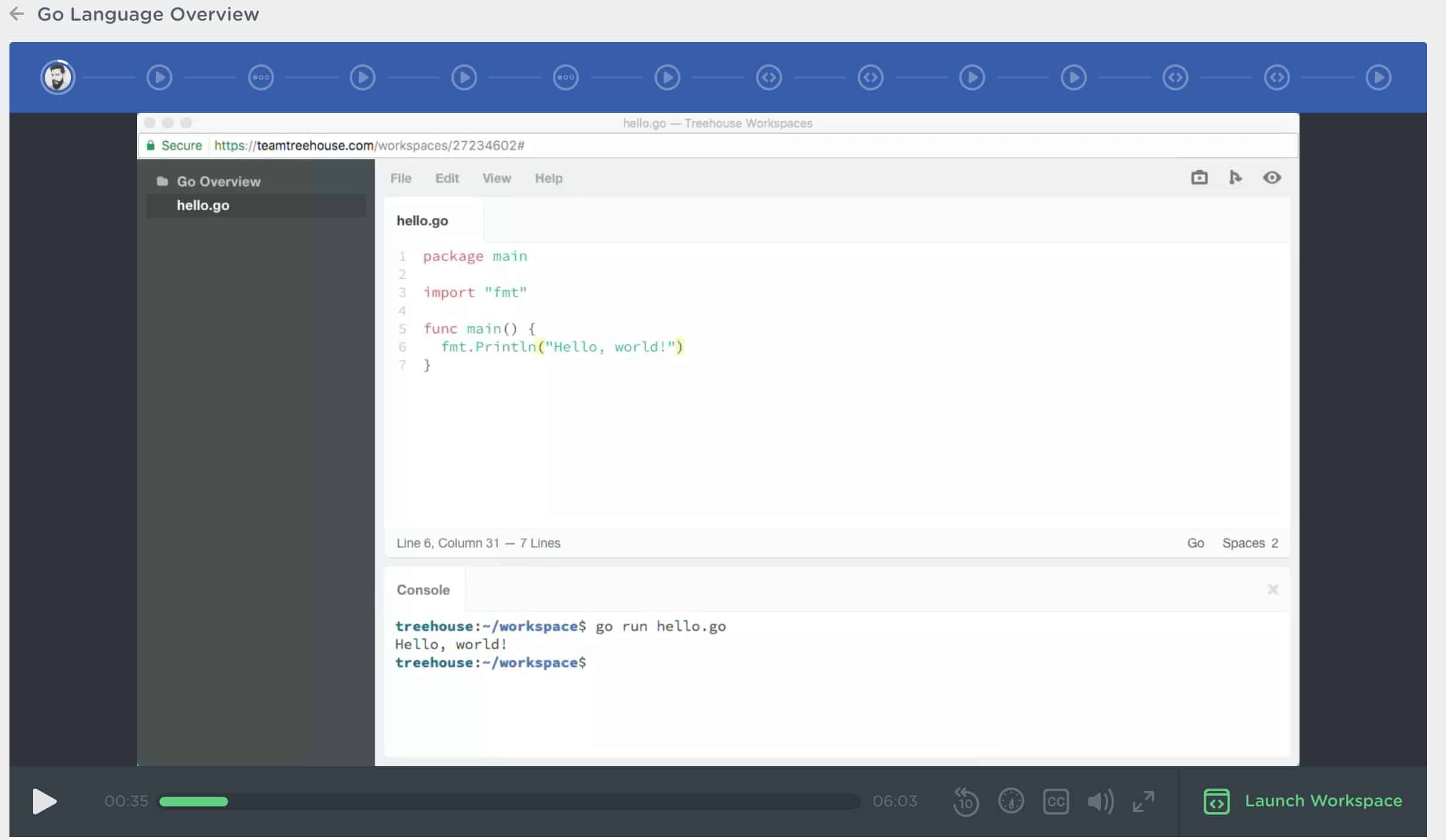 Downloading Teamtreehouse Videos
You can download the course videos only if you are pro member. So if you want to have the videos locally and access it without an internet connection, pro account will be the best suit for you.
Teamtreehouse Teaching Method
Every track is taught by experienced instructors with code examples.
Teamtreehouse Community and Support
Treehouse has its own active community. You can post questions there to get answers from community members. Also, Treehouse offers support of each track you are going through. You can write to the support team and relevant instructor or technical person will try to solve your problems
Conclusion
Overall I like Treehouse. If you want a guided tech training for coding, it is one of the best online portals you can start with.
It also has a flexible pricing model. You can choose monthly or yearly payments. Before paying for the account, you can signup for the trial account and check it suits your needs.
Let me know your experiences of Treehouse in the comment section if you subscribe to it.